Minor surgeries, both scheduled and emergent, can be handled at our clinic. A deep cut requiring sutures, or a sprain or fracture can be effectively treated here. We are able to provide tetanus updates with cuts or lacerations and see you for suture removal in 4-10 days based on the location of the sutures.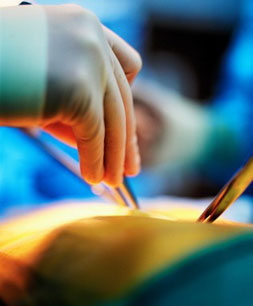 Scheduled surgeries and procedures include skin tag removal, wart treatment, cyst excision, ingrown-toenail removal, and many other office-based procedures that the "hands-on" physician (like Dr. Abusharr) are happy to do.
For an evaluation of a lesion or growth that you are concerned about, please make an appointment for a consultation where we can discuss if the lesion is something that can be safely and effectively treated at our clinic. We are able to make referrals to surgery, orthopedics, and dermatology if need be.